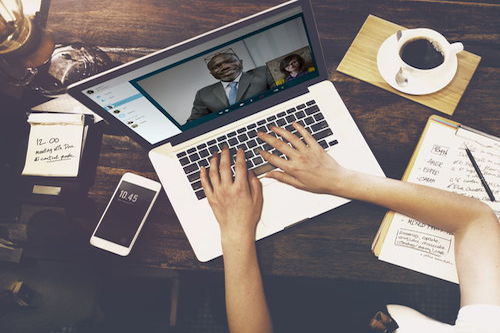 You've decided to work with Inbound Back Office, but you're not sure how to work with our specialists. How do you communicate with them? What should your expectations be? What tools should you use to work with your specialist?
Fear not! We're going to walk you through the process, so that it will be as painless as possible. Our goal is to make sure you're happy with our work, and it's best to provide you with the tools to make this happen.
Working with Your Specialist
Our specialists are very adaptable folks, and they're willing to work with the tools you have in place for project management. We're accustomed to working in a number of platforms, including email, TeamWork, Basecamp, Pivotal, and more. Name the format, and we'll make it happen.
Our ability to work within the platform of your choice allows you to keep your team consistent, and we know we won't miss a thing. There's nothing worse than feeling like you've missed a key part of a client's project; working within the existing platform reduces the chances of that happening. Additionally, this method eliminates the need for a middle man, which is just another way to slow down every process.
Communication is Key
We have a number of methods of communicating with our clients. One of our favorite ways is through Slack; this drastically cuts down on emails, and allows you nearly instant access to your specialist. You can ask questions and have them answered efficiently without jumping through the hoops of traditional email.
No matter how you choose to communicate, it's important that you take care to communicate your expectations to your specialist. Be specific when you assign tasks, and be sure to let your specialist know when you expect it to be completed. Remember, time is money—if you're not clear, time will be added because of questions that need to be asked and answered. Additionally, if you want your specialist to provide updates on your project at certain intervals, be sure to let them know.
Be Realistic
We do our best to be sure that our clients are satisfied with our work, and we understand that sometimes last minute tasks come up. However, it's our preference that you give your specialist a minimum of 24 hours to complete a task. 48 hours is even better! The more time we have to work, the better. That said, our specialists are sometimes able to make the impossible possible—but don't bank on it. If you can keep your expectations manageable, we will do our best to over-deliver.
Provide Feedback
We want to know how we're doing! It's our hope that you're completely satisfied with our work, but if you're not, communicate your concerns (kindly, please) to your specialist. You two can work together to create the result you desire. Conversely, if you're delighted with your specialist's work, let them know! Everybody loves a pat on the back!
We hope this helps! Of course, as always, if you have any further questions, you can contact Amy Metherell, and she'd be happy to address any of your concerns.