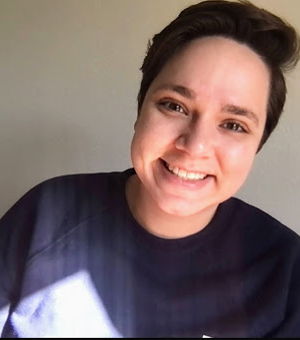 Digital Advertising Specialist
Chelsea Eppler is Digital Ads Specialist for Inbound Back Office. By using platforms such as Google, Facebook, and Linkedin, Chelsea aids in her client's digital marketing efforts to reach their target audience by leveraging paid advertising strategies.
Chelsea's career in marketing was completely unexpected! Before entering the marketing world, she held a position as a Global Implementation Specialist for a Veterinary Software company based out of New Zealand. While on these trips across the country, she worked with the global social media team to build the social media following by snapping cute pictures of our clients (who were cats and dogs) in branded gear for our channel and thus began the craving! Since this time, Chelsea has worked with several agencies and many industries to develop strategies for digital advertising and social media platforms.
While not working, Chelsea enjoys a great patio, tending to her plants, and time with friends. She loves to cook and days spent whipping up a delicious meal are her favorite. She also enjoys life in Austin, TX with her fiance and their four pets whether it's exploring the greenbelts and breweries or binging Netflix and eating yummy food.
Skills:
Development and Implementation of Digital Advertising Strategies
Telling the right story with data analysis and reporting
Putting together IKEA furniture
Forgetting to close the lid to the washer. Every time.
Testimonials
"We found Amy and IBO when we were in a jam- short-staffed and in the midst of mission-critical deliverables for a number of clients. Not only did Amy and her team dive in head first to help they delivered work that far exceeded our expectations and continues to do so today. Amy has an uncanny ability to align her resources with our needs, timeline, and level of expertise needed to get the job done. I offered to provide this testimonial when responding to last month's invoice. How many of you can say that? The value is exceptional, the service is even better. Amy and her team care about my company and it shows."
"Love having a team or experts in my back pocket that make my life easier and more efficient. It allows me to focus on what I need to do and gives me the ability to offer additional services to my clients."
"I trust IBO to take care of all of my client projects. Your team is solid and are experts in their field."
"Prompt, Smart, Efficient, Quality work. PM structure is also great value add for small agency"
"No one is perfect, but IBO is pretty close! I always get what I expect and often more for a fair price and on time."
"Very responsive and dependable. When I ask for work to be done, I know it is being handled!"
"You guys have been a wonderful extension of our team!"
"Inbound Back Office's amazing virtual assistants have helped me double my marketing business this year. I have no employees and have still been able to increase my client base over 100% from 2016. All the VA's I deal with are friendly and do fantastic work. I highly recommend Amy and her team."
"Working with Amy and the IBO team over the years has been a huge relief. They are extremely reliable, responsive, and quick to learn new tasks. We are able to trust that projects will be done correctly the first time, every time!"
"Great team. Great service levels. Great work."