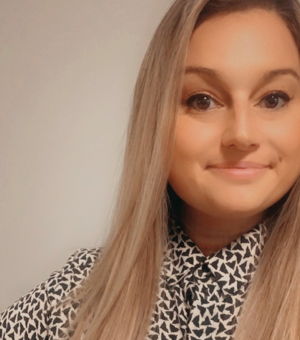 Digital Advertising Specialist
Kelley is a Digital Advertising Specialist at IBO. She has seven years of experience in marketing through B2B, social media, Google Ads, LinkedIn, and a few other platforms. She's Google Ads certified and always looking to learn new platforms and verticals.
Kelley loves spending time outdoors, hiking, dabbling in photography, and working on house projects.
Skills:
Creating, optimizing, and helping clients hit goals through Google and Facebook ads.
Noticing every dog within a mile radius and having to pet them.
Attempting new recipes but usually ends up throwing something on the grill.
Spending entirely too much time and money at TJ Maxx.
Testimonials
"Very responsive and dependable. When I ask for work to be done, I know it is being handled!"
"I trust IBO to take care of all of my client projects. Your team is solid and are experts in their field."
"Inbound Back Office's amazing virtual assistants have helped me double my marketing business this year. I have no employees and have still been able to increase my client base over 100% from 2016. All the VA's I deal with are friendly and do fantastic work. I highly recommend Amy and her team."
"No one is perfect, but IBO is pretty close! I always get what I expect and often more for a fair price and on time."
"Working with Amy and the IBO team over the years has been a huge relief. They are extremely reliable, responsive, and quick to learn new tasks. We are able to trust that projects will be done correctly the first time, every time!"
"Great team. Great service levels. Great work."
"You guys have been a wonderful extension of our team!"
"We found Amy and IBO when we were in a jam- short-staffed and in the midst of mission-critical deliverables for a number of clients. Not only did Amy and her team dive in head first to help they delivered work that far exceeded our expectations and continues to do so today. Amy has an uncanny ability to align her resources with our needs, timeline, and level of expertise needed to get the job done. I offered to provide this testimonial when responding to last month's invoice. How many of you can say that? The value is exceptional, the service is even better. Amy and her team care about my company and it shows."
"Great team and versatile like a Swiss army knife. Seamless integration into our workflow. Already referred several other agencies to IBO."
"Prompt, Smart, Efficient, Quality work. PM structure is also great value add for small agency"
"Love having a team or experts in my back pocket that make my life easier and more efficient. It allows me to focus on what I need to do and gives me the ability to offer additional services to my clients."