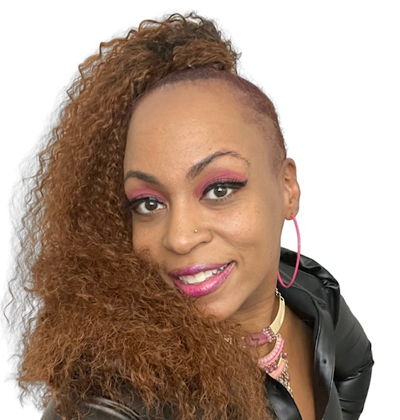 Shantelle is a Hubspot Production Specialist for Inbound Back Office. Meaning, she's ready to put on her cape and come to YOUR rescue for all things Hubspot.
If you take a step into a time machine, you'll quickly learn SHE LOVES ALMOST ALL THINGS MARKETING! Her career path includes a variety of industries and leadership roles, in financial services, tech, legal, and multiple agencies.
Shantelle is an entrepreneur at heart and loves utilizing data and creative writing to birth amazing inbound marketing campaigns.
In her spare time, you'll find her hanging out with her son and daughter, on the dance floor, or stepping in front of a Zumba, Cycling, or HIIT Training class as a Group Fitness instructor.
Skills
Inbound Marketing Strategy
Creative Writing
Dancehall Queen
Movie Buff
Analytics