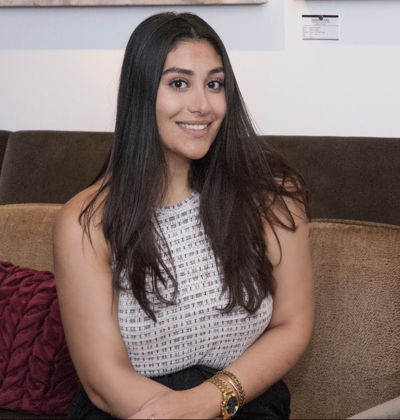 Sherine is Project and Public Relations Manager. She studied Psychology at Florida State University and went on to become a prominent Public Relations professional in the agency space.
In addition to Public Relations, Sherine opened her own art gallery and studio in Orlando, FL in which she taught art classes and made an impact in the local art scene. She is also a political activist fighting for the rights of everyone and a promoter of growth.
On any given day (after work of course) you can find Sherine with her Goldendoodle Leo at the beach, traveling, or painting. Sherine can be a bit of an art, travel, and book fanatic. Feel free to share your favorite book recommendations with her. You may also be able to find her in Mexico three times out of the year, every year.
Skills:
Abstract Painting
Fighting for others rights
Dog training/ whispering
Helping people achieve career and personal growth goals