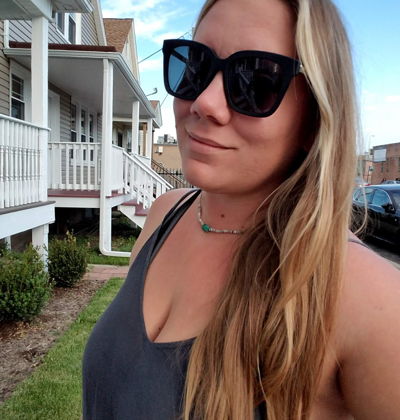 Mary is the Social Media and Paid Media Manager for Inbound Back Office. She specializes in strategizing campaigns and driving results for clients both organically and through paid advertising while leading an amazing team of similar professionals. She enjoys being a source for learning these aspects of digital marketing and is always open to share her knowledge with the social team as well as anyone in need at IBO. She also has skills in Wordpress, Analytics, Sales, and Hubspot.
She earned her degree in Psychology and Business at Grand Valley State University but has achieved a career in Marketing with over 10 years in the industry. Previous to marketing she was a professional event planner for corporate events, weddings, special events, golf outings, etc. She was also a Regional Sales & Marketing Manager for Panera Bread before she decided to sail away.
When she is not working, you can find her sailing most days because she lives on a sailboat and travels full time. She thoroughly enjoys living small and being outside alongside her husband and two chihuahuas (Jake & Elwood). Other hobbies for Mary include biking, hiking, crafting, brewing beer, kayaking, and playing games of all sorts. She likes to stay busy, that's for sure! Mary loves to share her remote lifestyle on social media and invites you to check out her Instagram @svtipsygypsy. Check it out for fun and reach out to her for anything she can be of assistance with.
Skills:
Professional Story Teller
Event Planning Guru
Digital Marketing Expert
Taco Aficionado